Open Art Class
with artist Pat Fairhead, M.A., M.Ed., R.C.A., C.S.P.W.C., O.S.A.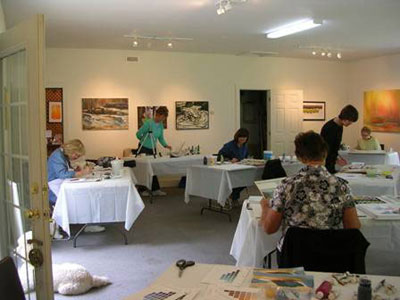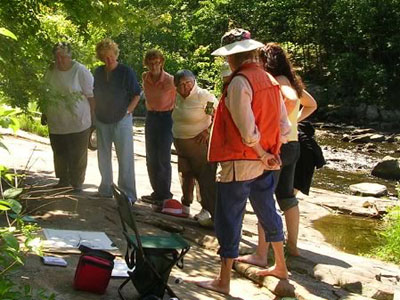 Pat Fairhead, a widely travelled artist, has recently made Muskoka her home. She has lectured and taught art in many Canadian universities and colleges – she's an exciting teacher!
We will be working outside, weather permitting, or in the Muskoka Place Gallery
We will be finding ways to:

Choose a painting place
Start a painting
Compose/design
Select colours
Choose techniques

Each person will be encouraged to develop their own personal style
Drawing will be an on-going theme
Paint – watercolour, acrylic, water-based oil

Bring your lunch
At the Muskoka Place Gallery
1182 Foreman Road, just west of Port Carling in a woodland setting
January 27 - March 17
Materials List - indoor
Colours: Artist Quality watercolour, acrylic, or water soluble oil
I buy colour by the quality of the pigment, intensity, transparency and permanence, and suggest this list to you:
lemon yellow
cadmium yellow medium
cadmium red medium
quinacridone magenta
ultramarine blue
phthalo blue
phthalo green
burnt sienna
gold ochre or transparent gold ochre
black – ivory
white - titanium
Plus - anything that you have!
Brushes: acrylic brushes are great, natural hair is best but expensive
Selection of rounds and flats – each medium has its own
Watercolour/round brushes – include Big i.e. #20 and a flat wash brush
Acrylic & oil – keep them separate – round & flats – at least 1 Big
Palette: white with mixing wells for watercolour, paper palette for acrylic or oil
Paper and Supports of your choice
Selection might include:
A pad of white cartridge paper 18"x 24" (approx.) for big rough sketches
2 or 4 sheets of watercolour paper that is a mixture of rag and pulp (it is cheaper) or 100% rag if you want (Arches is good), plus anything you have!
Canvas – reasonable size for working outside: 12" x 17" or 16" x 20"
Drawing board approximately 24"x 36" for watercolour, easel for acrylics/oil
Chair, stool or cushion
Pencils: 2B and 6B, conte crayon or 'woodless' pencils, charcoal
Sketch Book: good for keeping notes and for sketches
Camera
Also bring paper towels, water container, masking tape and 2 bulldog clamps.
*Martin's Art Supplies Custom Framing Gallery, Bracebridge (discount): 645-9444
*North Art in Huntsville gives a 10% discount: 1-800-628-5681
*Curry's in Barrie give quite a good discount: 1 877-525-0505 (will mail out orders)
*Woolfitt's in Toronto – good discount – mention that you are Pat Fairhead's student
Cost: $125

To register or for more information contact:
Gayle Dempsey, Gallery Director 765-1048 or email mci@artsinmuskoka.com
Acrylic and Gesso Painting
with artist Haysam(Sam) Haytaoglu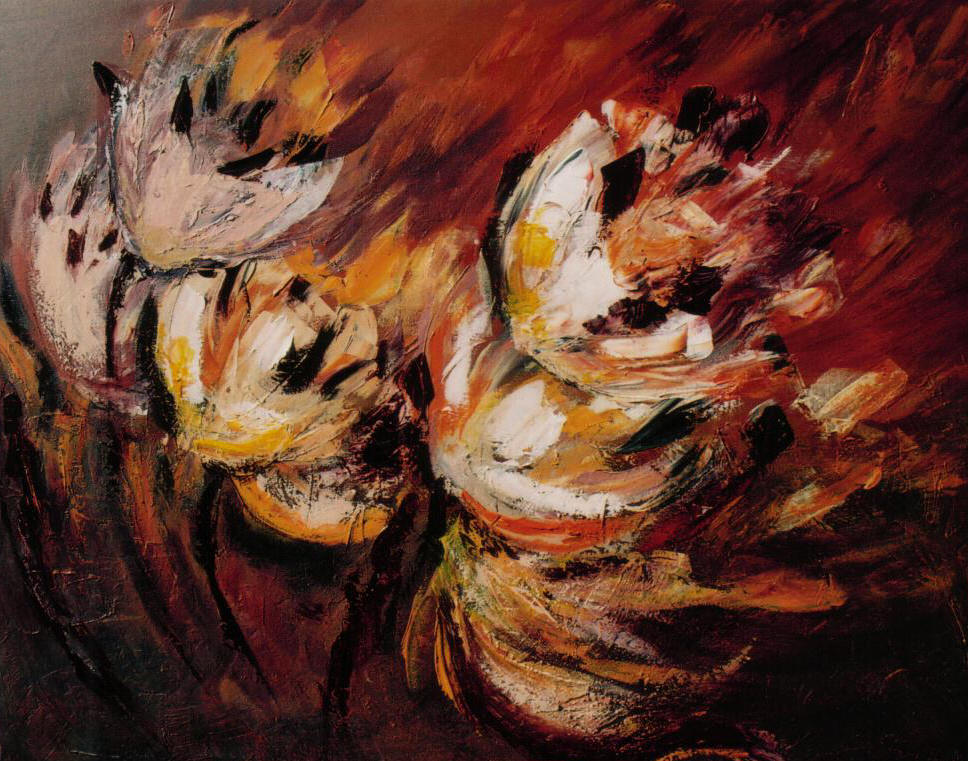 Haysam (Sam) Haytaoglu has a master's degree in fine arts from the University of Istanbu, and has been producing commissioned works of art for over 20 years. He has exhibited and sold his sculptures, and paintings internationally, including comissioned work for the Royal Family of Dubai.

As versatile as he is creative, Haysam enjoys working with a broad range of mediums including painted surfaces, clay, stone, wood, marble, bronze, reconstituted stone and acrylic. Over the years Haysam has also perfected a variety of faux finishing techniques.

Always seeking to express a spiritual aspect or essence in his art, he possesses the abilty to capture and create an atmosphere of serenity and aesthetic sophistication in simplified and sensual forms.

We will provide gesso, putty knives, acrylic paints and masonite boards. Participants can bring their own canvas and brushes if they like.


Oct 22 - Nov 5, 2008.
Classes are held weekly Wednesdays from 10 am to 2 pm

To register or for more information contact:
Gayle Dempsey, Gallery Director 765-1048 or email mci@artsinmuskoka.com